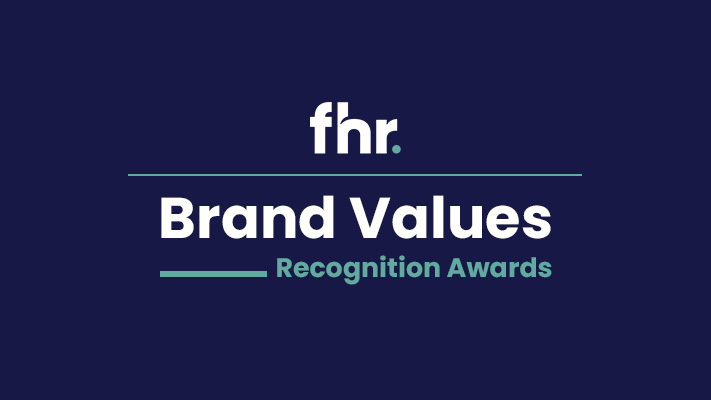 About the Award
Each month, the FHR team is given the opportunity to nominate others for outstanding commitment to the company values. From the nominations, the executive team selects winners who have gone above and beyond in championing the values. This is an opportunity for FHR to regularly celebrate team culture, and one way in which we measure success as who we are, not just what we do.
Latest Award Winners
September 2021:
Congratulations to Candice Carr for her outstanding commitment to the FHR values this month. Candice was nominated for being open, ethical, and respectful, and committed to building a safe and respectful environment for her team. One nomination commented that her firm and relentless adherence to moral values is highly dependable. As a result, Candice received an award for the value of Integrity.
The Values
Safety: We are careful, reliable, and consistently compliant. We demonstrate caution and care for the wellbeing of others.
Integrity: We are honest, consistently open, ethical, respectful and genuine. People trust us to stick to our word.
Diversity: We know success takes people with differing ideas, strengths, interests and cultural backgrounds. Everyone is welcome.
Courage: We are entrepreneurial risk-takers, with vision beyond boundaries. We challenge the status quo, and take accountability for results.
Passion: We are committed in heart and mind. Our drive is engaging. We are determined - continuously moving forward, innovating and improving.
Past Award Winners
Candice Carr - Integrity (September 2021)
Milo Jovanovic - Courage (August 2021)
Marie Hughes-Gosling - Diversity (July 2021)
Craig Dewar - Integrity (June 2021)
Catrina Kroll - Passion (May 2021)
Fiyandi Sujanto - Passion (Apr 2021)
Maheen Irani - Passion (Mar 2021)
Christine Emmett - Integrity (Feb 2021)
Stephanie Alamy - Courage (Jan 2021)
Contact us today for more information about working with FHR.
Author - Frontline Human Resources
---
Tags
staff
,
recognition