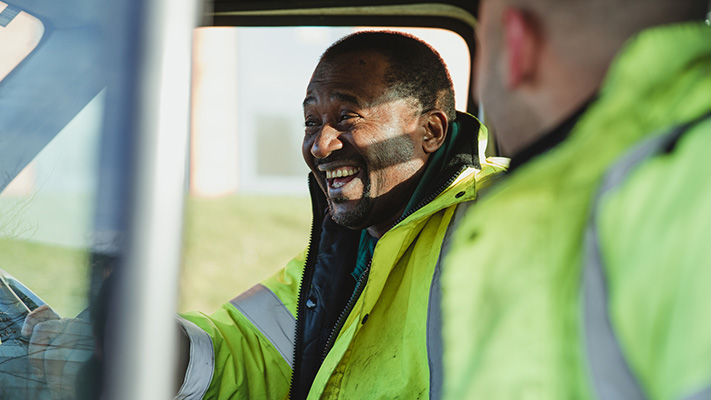 Passion in the workplace looks different for everyone. Some employees are invested in mentoring a team, some pour all their love into their trade and others thrive on being part of an inclusive workforce.
When employees are passionate, they're engaged, positive and inspirational. They're driven by their success and are keen to better themselves and the business. And, because passion is contagious, other employees will catch the passion bug too.
So, in what ways can you facilitate passion in the workplace?
Establishing consistent communication
It's not surprising that employees who feel forgotten or undervalued, lack passion. Feeling out of the loop on communications and having no connection with leadership is hardly conducive to a happy workforce. Establishing an open-door policy can help.
An open-door policy helps to encourage employees to talk to you whenever they're having an issue or just need a chat. Building rapport helps them trust that you'll look after them and consider any of their concerns.
Facilitate inclusive communications throughout the organisation by sending emails, newsletters, or bulletins for break out area noticeboards. Keeping employees in the loop promotes an inclusive workplace across all departments and divisions.
Empowering employees to achieve
Many employees thrive on a sense of achievement, but for some this means stepping out of their comfort zone. Encouraging employees to do so reinforces your belief in them and fuels their desire to succeed.
Achievement will be interpreted differently by every individual. Start by identifying what drives an employee and then set them up to succeed. This could mean additional responsibilities, managing staff, undertaking study, learning a new skill, or setting targets.
Supporting and encouraging employees with external passion projects is important too. Perhaps they want to learn a new skill or run a marathon. Be there at the finish line to celebrate their personal win.
Encouraging autonomy and accountability
No employee likes to be micromanaged. Lack of autonomy breeds resentment, and nothing kills passion like having your boss breathing down your neck.
Stand back and let employees do their job. Trust that they're capable of fulfilling their tasks and give them the opportunity to shine. Having confidence in their abilities will boost their self-esteem, and subsequently, boost their passion for work.
In fact, according to a 2017 study by the University of Birmingham, employees who have higher levels of autonomy at work reported greater sense of wellbeing and job satisfaction.
Offering career progression
A lot of employees are passionate about career progression and motivated by opportunities in the organisation which will allow them to grow and learn. Discussing these opportunities and implementing them is key to keeping this passion alive.
Actively encourage employees to learn on the job. Suggest they shadow a more senior employee or allocate them a mentor to gain further insights into other roles.
Provide them with the necessary resources to help them develop. Give them access to education and study if they wish, offering financial backing and time off to support this. Recommend workshops that will be beneficial to employees and encourage attendance at trade networking events.
Supporting employee's family
Australians are passionate about their families, so if a workplace isn't family friendly it's unlikely to fuel their fire. A recent study by Family Friendly Workplaces reflected this.
The study reported that one in three Australians are considering leaving their current job or quitting the workforce because they're struggling to manage work and family commitments. ​
By creating a family friendly workplace, you can avoid this. Ensure that employees have a good work/life balance by offering paid family leave and flexi time. Consider having on-site childcare options and organise regular family friendly social events.
This list is by no means exhaustive. There are many other ways that you can facilitate passion in the workplace. These include building supportive teams, promoting collaboration, hosting regular social activities, and implementing reward programs.
When employees are cared for and heard, they're happy and productive. Make it your mission, to keep their passion alive.
Author - Frontline Human Resources
---
Tags
career progression
,
employer
,
passion
,
values
Related Articles