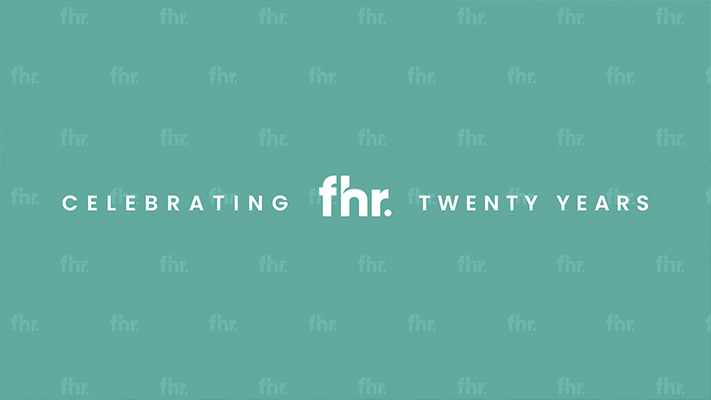 Frontline Human Resources (FHR) is celebrating its twenty-year anniversary on July 16, 2021. The company is taking this opportunity to bring internal and external stakeholders together, recognising their importance over two decades, and looking ahead to the future. These celebrations come six months after a successful brand refresh, to better represent the FHR brand as it is today. It also comes as the company expands its network of regional and local offices, including Niddrie in Melbourne's north-west, Shepparton, Wodonga and the Gold Coast.
FHR has long been a leader in the areas of industrial relations and human resources in Australia. Founded as a consultancy firm, the business grew to encompass labour hire, permanent reruitment and apprentices. This suite of services proved critical for early business growth, and remains central to this day. With two of the original founders still involved in the day-to-day life of the company, FHR adheres to the principles and values by which it was created, including safety and passion.
Throughout July, consultants have met with clients and stakeholders across Australia, to celebrate many of the strong partnerships which have kept the company in good stead over the years. Across FHR's offices, local teams have engaged in celebrations, and will come together as a national unit to recognise the anniversary.
Frontline Human Resources (FHR) is a registered trading name of Unidex Consulting Pty Ltd, and provides services Australia-wide. Read more about FHR's history, or watch [3.50] as founders Steve Bisshopp and Perry Zoelfel discuss the company's early years.
Quotes attributable:
Steve Bisshopp:
"We've stayed loyal to the cause of what we do. We stay the course – we've had clients since 2002 who are still clients today."
Adam Vivian:
"My vision for FHR is to become an employer of choice in the recruitment industry. We have is a really unique product, we have a brand that has now been reinvigorated, we have a wonderful workforce – and I think that we can materially shift the dynamic within the industry."
Author - Frontline Human Resources
---
Tags
press release
,
20 year
,
anniversary
,
fhr
,
company
,
history