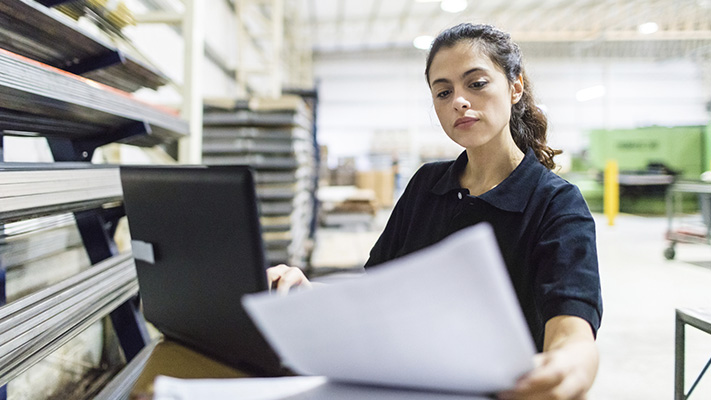 As an SME, planning for a bid, tender, proposal or pitch can be daunting, especially when competing with some of the bigger companies. Many small businesses may discover that they don't have all the resources required. However, this shouldn't put them off pitching.
With the right approach and some careful planning, the project win could be theirs.
There are multiple resources and management processes that SME's needs to have in place to successfully undertake a project. Without these, there's a risk that a project may be affected in terms of budget, schedule and scope.
Projects require human resources to manage things such as infrastructure management, inventory management, facility management, financial management and project resource management. Physical resources include equipment, facilities, materials, supplies, infrastructure and tools.
For SME's to successfully win a project, they'll likely need to combine a mix of internal and external resources to prove their abilities to complete the job.
So, what preparation do they need to do?
Staging and scheduling
Initially it's important to outline exactly what will be needed for the project. Doing a detailed plan of each stage will help to identify the human and physical resources required, while also taking into consideration the possibility of resource surpluses or deficits.
From this, the business can then start to reach out to relevant external sources for help, whether it be related to human or physical resources. Establishing solid resource management plans and financial plans in particular are key to the project's success.
Financial planning
Before submitting a bid for a project, it's important to work out a financial plan that incorporates all estimated costings. If more financial support will be needed, SME's can then contact their finance provider to discuss the possibility of setting up a line of credit.
Doing this will provide peace of mind for both the SME and client that a financial buffer is available should it be needed along the way.
It's also a good time to check that current insurance is valid for the scope of the project.
Develop a resource management plan
Developing a resource management plan prior to bidding for a project ensures that SME's can provide the right people throughout the project to keep it on schedule.
It also ensures that budgets, schedules and project progress can be planned and monitored.
From a human resources point of view, effective management means aligning staff's skillset with the work they're doing, therefore reducing the risk of overallocation.
Think, are they certified to do the job? Can they handle the tools and equipment being used? How do we ensure no one is multitasking?
HR consultants can provide advice and help with resource management planning and provide guidance on finding suitable permanent or contract staff.
Partner with a reliable labour hire firm
Throughout the life of a project, staffing needs may vary dramatically. Sometimes staff will be on holiday or fall sick and other times the project simply needs more hands. Partnering with a reliable labour hire firm could provide the solution.
Without having to conduct timely interviews, a labour hire firm can offer SME's immediate access to qualified contract staff as and when they need it. They also lighten the administration load by taking responsibility for their workforce's super, tax and timesheets.
Have confidence
Just because a business is small, doesn't mean its abilities are small too. In fact, some clients prefer to work with smaller businesses as they can build up closer working relationships with smaller teams.
A solid bid should sell a business seamlessly and effectively identify why it's successful in the market. It should highlight things such as high levels of customer service, direct experience in the industry and solid staff expertise. Similarly, it could include reasons as to why it may be preferable to a bigger organisation.
Planning and submitting a bid, tender, proposal or pitch doesn't have to be hard. With the right expertise and guidance to hand, it will be done today and with the client tomorrow.
Author - Frontline Human Resources
---
Tags
employer
,
pitching
,
management
,
staffing
,
solutions
,
labour hire
Related Articles