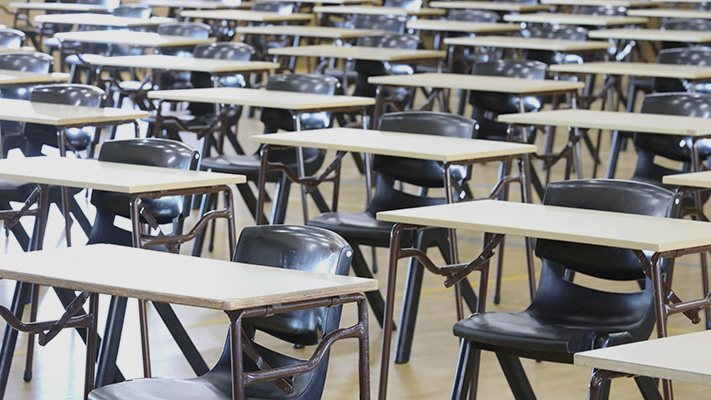 You're finishing school soon and looking to the future, but with that comes decisions. What path should you take? What's your goal for next year? Should you opt for an electrical apprenticeship, university, or a gap year?
Here we look at the pros and cons of each. It may help you decide.
Pros of an apprenticeship
On the job training
There's no better way to master an electrical trade than getting your hands dirty – quite literally. Working alongside experts you can put your newfound skills into practice immediately and gain a thorough understanding of the job.
Earn while you learn
Earning and learning at the same time with no debt to pay back when you've completed your apprenticeship. What's not to love, right?
Good employer prospects
An apprenticeship makes you highly appealing to future employers, giving you a wider range of job prospects. Employers love that you know and understand the industry - you can walk the walk as well as talk the talk.
A nationally recognised qualification
Completing an apprenticeship will give you a nationally recognised qualification that will allow you to work anywhere in Australia.
Ongoing support
Doing an apprenticeship through a provider such as FHR means that you will receive ongoing support across workplace placement, training, pay and career progression.
Cons of an apprenticeship
Stepping into work means that you won't get to experience university life in all its glory
It may be difficult to change careers later in life without further study
You have less flexibility
Competition for apprenticeships can be tough
You may not work with people your age
Pros of university study
Lifelong support
At university you'll establish lifelong friendships and connections. These are the people who will support you professionally and personally long after you complete your degree.
Specialist knowledge
A degree will provide you with in depth knowledge of your subject and provide you with transferable skills, such as communication, critical thinking, teamwork, multitasking, leadership, and problem solving.
Boosts life skills
Managing your own life admin, chores and study deadlines will give you a newfound sense of independence and confidence.
A world of opportunities
Many universities offer opportunities for students to work overseas or gain experience in a variety of organisations. There are also multiple extracurricular activities offered on campus.
Improved career prospects
Studying a degree can improve your chances of getting a job in your chosen field. It can also provide a good foundation for further study or training down the track.
Cons of university study
Fees are expensive, meaning most students will have debt
Degrees take an average of 3-4 years to complete
You won't have any hands-on experience
There is no guarantee of a job at the end of your study
You may earn less than an apprentice
Pros of a gap year
Down time
Stepping away from study can give you chance to recharge your batteries after school and time to consider what you want to do next.
Travel
Travelling the world is an invaluable opportunity to see and experience other countries and cultures. This is the kind of experience that a classroom or workplace can't offer.
Gain Work Experience
Work experience can help you to determine what sort of role and industry you'd like to work in. Consider it a 'try before you buy'. Employment agencies such as FHR can help you find suitable short or long term roles.
Gain new Life Skills
Managing your money, time, life admin and domestic duties will give you increased confidence when you head to university or work.
Earn and save
A gap year is a good time to stash away some cash so you're financially one step ahead for whatever your future holds.
Cons of a gap year
You risk losing your momentum for study
It can be expensive if you choose to travel
You may feel lonely and experience fear of missing out with friends at university
Transition back to study may be hard
You risk wasting time and losing direction
It's important to weigh up options when choosing the path to take. Remember the decision needs to be right for you, and you can always change your mind.
Need more advice or guidance? Reach out to the local team at FHR. We can help!
Author - Frontline Human Resources
---
Tags
vce students
,
hsc students
,
year 12
,
career
,
apprenticeships
Related Articles