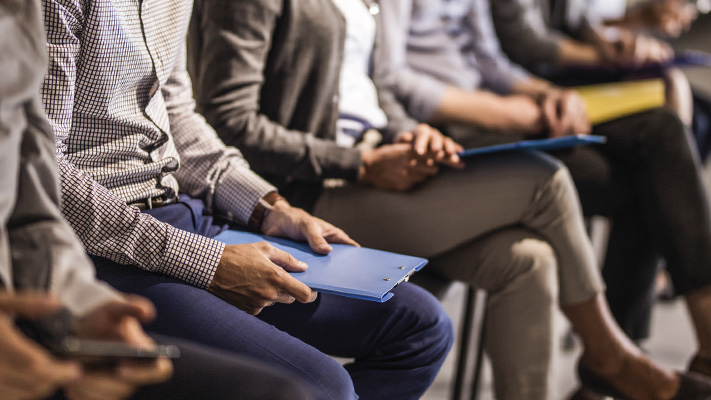 COVID-19 has caused a monumental pivot in the recruitment industry, forcing many (if not all) recruiters to ply their trade from home for a period of time.
Almost overnight, operational plans and strategies were replaced with sustainable, digital foundations, ensuring the continuity of service during incredibly challenging conditions.
We experienced the shift to new operational models first-hand, watching the rapid adoption and imminent success of these toolkits, against a backdrop of economic chaos and uncertainty. I would argue, however, that these new methodologies aren't simply short-term solutions for a world in crisis—instead, I believe they could fundamentally redefine the way our industry approaches recruitment.
Improvise, Adapt, Overcome.
In order for recruiters to work from home effectively, no longer able to conduct physical meetings, many agencies scaled up their investment in technology and rapid staff training. Doing so gave recruiters the tools necessary to success in navigating the uncertainty of the global pandemic.
In our organisation, we had to be nimble. We started using tech quickly, without enacting a traditional 'soft' implementation period or offering the lead times normally required for successful adoption. Copious amounts of digital meetings (Zoom fatigue is a very real thing!), and unprecedented investment in technology have required staff to embark on a journey of adaptation.
While this was born out of necessity, these measures have shown just adaptable our workforce is. They have a desire to be successful, with a willingness to consider, self-learn and adopt unfamiliar tech at an incredibly enhanced rate.
The New Tech-Based Model
Despite many challenges, we saw clear benefits of this new tech-based recruitment model, including:
1. An improved aptitude towards technology
The technology is simple—its ease of use cuts across multiple working generations. Our IT savvy has risen sharply by requirement.
2. Widespread support for innovation
Our appetite for change and adoption of new ideas has become less inhibited. Disruption and innovation are critical components if we are to recover and grow exponentially.
3. Overcoming Bias
Through the use of technology, disparities in diversity may become less prevalent, as unconscious biases in human decision making is potentially curtailed by an impartial algorithm.
Given the new tech era we've been compelled to dive into head first, the current platforms are doing a wonderful job in managing the recruitment value chain, and will continue to improve as we become more comfortable and familiar with the changes.
We see technology platforms like Zoom and DocuSign flourishing, and industry-specific technology like Predictive Hire and TalentIdentify being embraced as people consider technological solutions to traditional problems.
While I'll always advocate for the humanised, personal experience of recruitment, the pandemic has shown that the recruitment industry knows a thing or two about pivoting. While other parts of the economy struggle, the recruitment industry has, in many ways, managed to survive, thrive, and grow.
Author - Adam Vivian (Chief Operating Officer)
---
Tags
recruitment
,
covid19
,
innovation
,
employer