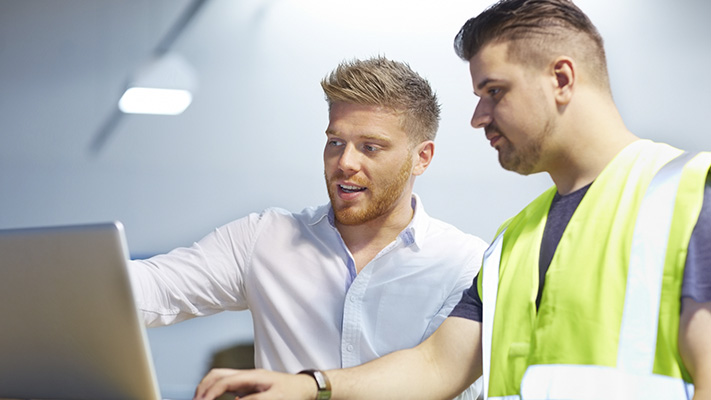 Effective and successful management means supporting your employees in their goals and aspirations. Discussing their career progression forms an important part of this.
Listening, identifying, and encouraging your employee's growth is essential for several reasons. It improves relationships and motivation, builds trust, improves work performance, and makes employees feel valued.
So how can you empower your employees to achieve their career goals? What discussions should you be having to set them up for success?
Maintain regular discussions
Employee's goals often change or progress, so maintaining regular discussions will enable you to stay informed about where they're at and what they're currently working towards. It will also help you to adjust any formal career plans accordingly.
Maybe a change of direction requires different training or different hands-on experience? Maybe your employee is ready for the next level of training?
Decide how regularly you and your employee will catch up for a career development discussion and how formal or informal this will be. What works for one, might not work for another.
Provide guidance
Every employee is different. Therefore, career development discussions will vary too. Some employees will be looking for feedback and reassurance on their career plans. Others will be looking for more solid guidance.
Blue collar workers may not always feel that there is an obvious career path for them, so guiding them is invaluable.
Highlight how forklift operators could move into forklift mechanics or warehouse supervisors. Similarly, pickers or packers could move into quality control positions. This guidance can help them figure out their next step
Make things actionable
Don't just talk the talk, also walk the walk. Document and put into place an action plan to show your employees that you're serious about supporting them.
Clarify your employee's career goals, outline the steps and timeframes needed to achieve them and identify the accountabilities for you and them.
Consider the plan as a road map which guides you both from start to destination. Allow for flexibility should any roadblocks appear along the way.
Discuss different forms of career progression
Career progression looks different for everyone.
Some employees may wish to move up into management, some may prefer to make horizontal career changes, and others may want to become specialists or experts in their current role.
Providing options for everyone and embracing them is key to achieving a satisfied workforce. Disprove the idea that the only way is up.
Find solutions within
Some employees may be working to pay the bills while studying or training elsewhere so they can achieve their career goals. Rather than lose these employees to another organisation, it's worth considering if you can take put their external study or training to use in yours.
Finding them an alternative role where they can use their new skills could be a winner for all. They can progress, use their new skills and you can retain them and give them a career path they may have sought elsewhere.
It's also worth considering some additional mentorship to further engage and support your employee's goals.
Offer ongoing support
Offer internal and external resources to support employee's goals.
Mentorships, online or offsite workshops, financial support, and time out for study are all good ways to support career progression. Subsequently they're also a winning combination for employers.
The happier employees are and the more supported they feel, the more loyal and dedicated they become. Career progression is a win win for all.
Isn't it time you discussed career progression with your employees?
Author - Frontline Human Resources
---
Tags
employer
,
career
,
leadership
Related Articles