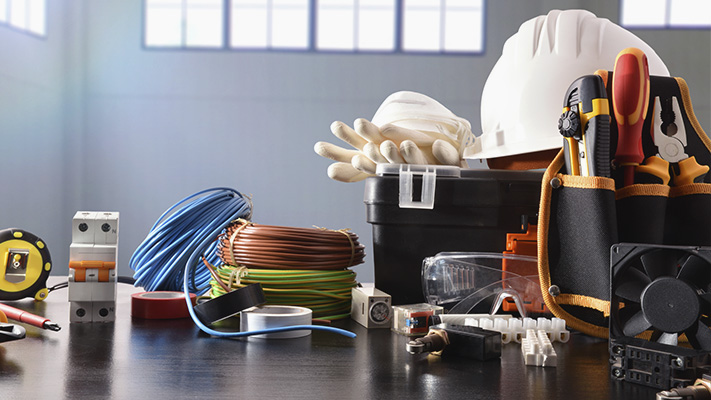 When it comes to apprenticeships there are so many guarantees. A guarantee that you'll learn new and exciting things, a guarantee that your learnings will lead to a fulfilling career and a guarantee that you'll be viewed favourably by potential employers.
However, despite those guarantees, things don't always go to plan. Sometimes apprenticeships end prematurely. Employers go out of business, relocate to somewhere new, or the company cuts jobs.
So, what do you do if this happens to you?
Contact the relevant organisations for support
If your apprenticeship ends prematurely, one of the first things to do is to contact relevant organisations for support and advice. These organisations will vary from state to state, but all offer similar services.
If you're in NSW, advise Training services NSW of your situation and status and complete the online apprentices/trainees registration form to sign up for the Continuing Apprentices/Trainees Placement Service (CAPS).
Job portal services
CAPS is a free job matching service that connects apprentices with employers. Being listed on the NSW register means that employers can search for information about you, such as your trade, experience, and preferred work location.
In addition to employers, the CAPS service also works closely with Group Training Organisations and apprenticeship network providers to connect employers with apprentices.
Similar services across the country include Australian Apprenticeships NT Out of Trade Register in NT, Tradeapprentices.com.au in QLD and The Skills Connect Register in SA.
All services offer opportunities for all trades and apprentices including, but not limited to, labour hire apprentices, part time apprentices, plumbers, electricians, and 2nd, 3rd, or 4th year apprentices.
On a national level
If you're keen to look for jobs countrywide, The National Apprentice Employment Network (NAEN) provides information to apprentices and trainees about re-entering the workforce and provides a job matching portal for job searching.
The Australian apprenticeship support network is also worth contacting, for more personalised advice. Similarly, the Australian Apprentices Pathway site has a wealth of information, ranging from job hunting tips, job pathway charts and frequently asked questions
For Victorian apprentices or trainees, the DET website offers information and help if you've been suspended or lost your job.
Widen your search
As well as contacting specific apprenticeship services to find work, it's a good idea to spread your net wider by registering with relevant employment agencies and signing up to alerts from online job sites. Doing this means that you could be among the first to know about any upcoming or existing opportunities.
Registering with a group training organisation (GTO) or an organisation such as Frontline Human Resources who use the group training model is also worthwhile.
A GTO will employ you and place you with a number of 'host employers' to complete your apprenticeship. Working for the GTO you'll gain on the job experience across several different industries, receive ongoing support during your work and potentially have assistance in finding permanent employment on completion of your apprenticeship.
Keep up your study
In addition to searching and registering for work it's important to remain committed to any formal study being undertaken with your training organisation. This way you're ready to simply pick up where you left off as soon as you secure new employment.
Check out your entitlements
As soon as your apprenticeship finishes, contact Centrelink to see if you're eligible for unemployment benefits. Keeping some money coming in will help you keep on top of any financial commitments while you're looking for work.
Consider other options
While it may not be possible for everyone, other things that may be worth considering in finding new work include moving interstate, reskilling, or upskilling. Speaking with a careers coach can also be helpful, particularly if you want to brush up on your interview skills and ensure that your resume accurately reflects your experience to date.
Doing some direct self marketing is always a positive step to take. Contacting local businesses to ask if they have any opportunities may not necessarily result in an immediate role, but being proactive may mean your first in mind when a job does arise.
When your apprenticeship finishes unexpectedly it can feel scary and overwhelming. But it doesn't have to be that way. With the right approach and assistance, you can get back out into the workforce quickly. With extra resilience under your belt, you could be more in demand than ever.
Author - Frontline Human Resources
---
Tags
apprenticeship
,
group training
,
candidate
,
job support
,
guide